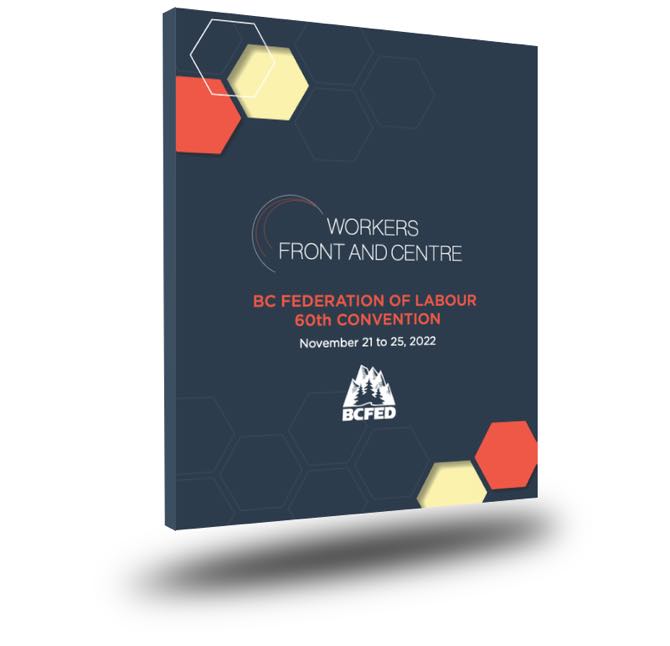 Materials
The Convention Book is now available for download!
Find out how the BCFED works, and what to expect at convention
Read reports on what BC's labour movement has done over the past two years — and what's next
Check out the resolutions we'll be debating in Vancouver
Download the book here. Printed copies will be available at the convention site.