Speakers
We're excited to bring you a remarkable lineup of speakers from a broad, diverse range of perspectives and experiences, including: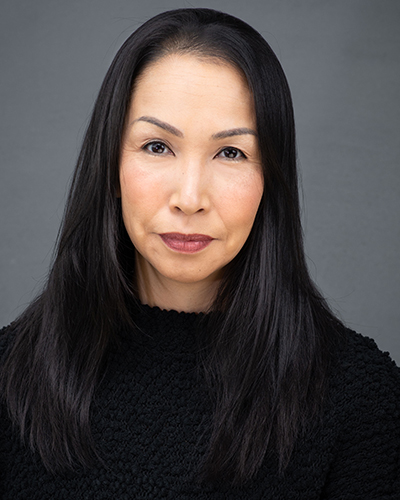 Elaine Alec
Elaine is from the Syilx (Okanagan) Nation and Secwepemc (Shuswap) Nation and is a member of the Penticton Indian Band in the Interior of British Columbia. ​ She has been a political advisor, Chief of Staff for the British Columbia Assembly of First Nations, Community Planner for her own First Nation, employee for the Province of BC and Federal Government and Entrepreneur.
Elaine has spent over 20 years in over 100 communities across Canada to promote healing and wellness. She is a partner of an Indigenous owned and operated planning company called Alderhill Planning Inc. Elaine is a first-time author of "Calling My Spirit Back" a memoir about growing up as an Indigenous girl in Canada and the impacts of colonization. It also provides Indigenous knowledge, teachings on how to cultivate safe spaces for diversity and inclusion.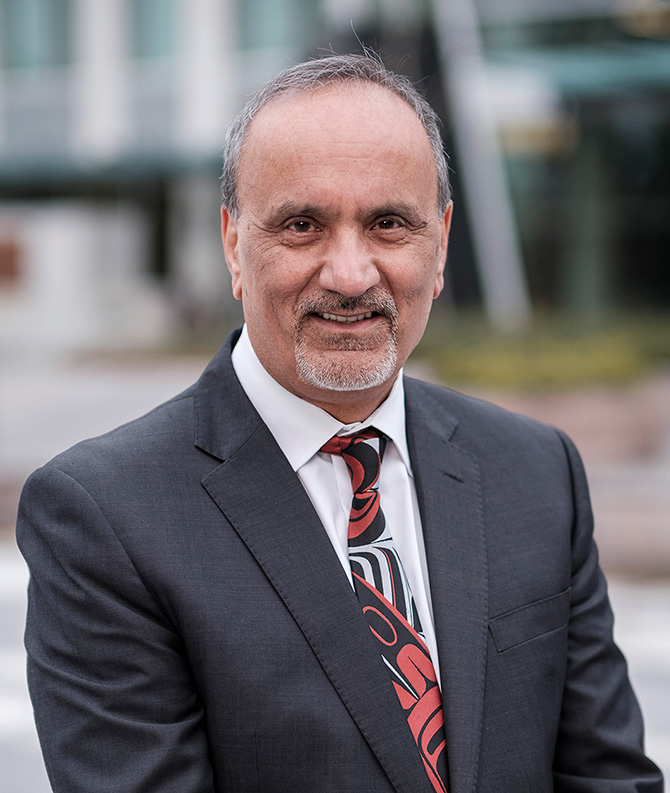 Hon. Harry Bains
Minister Harry Bains became British Columbia's first Minister of Labour in 2017. He is committed to bringing the issues of safety and fairness to the forefront of the labour conversation in B.C.
Following a 15-year career in the labour movement, Minister Bains has taken action to support worker health and safety, fair workers' compensation and a strong economic recovery.
In his first mandate as Minister of Labour, Bains took swift action to help lift people out of poverty, with a fair and predictable path towards a $15.20 minimum wage, passing legislation to better protect temporary foreign workers, introducing mental health presumptions for first responders and other frontline workers, and appointing new leadership to WorkSafeBC.
Using an approach based on consultation and independent reviews, he updated the Labour Relations Code, the Workers Compensation Act, and the Employment Standards Act. He has brought in legislative amendments to provide greater protections for workers, and restore job security, labour rights and stability for employers, while also better protecting children and youth from dangerous work and delivering improved support for workers whose rights have been violated.
This is just the start — he will continue to seek out improvements so that all workers return home healthy and safe at the end of the day.
Bea Bruske
Bea Bruske was elected President of the Canadian Labour Congress at the 29th Constitutional Convention in 2021. She is only the second woman to hold the position.
For more than three decades, Bea has served workers and their families as an activist, workers' advocate, negotiator, community organizer and labour leader. Her experience has served her well as President of CLC in the midst of the COVID-19 pandemic.
Before her election as President, Bea served as Vice-President of the UFCW Canada National Council, which sets the strategic direction for the national union and its more than 250,000 members across the country. She had previously served as Secretary-Treasurer for UFCW Local 832, where she was responsible for the largest private-sector union local in Manitoba.
Bea's passion for the rights of working people was ignited in 1987 when she and her UFCW Local 832 co-workers held the line for 125 days to achieve a fair contract at the Westfair grocery chain in Manitoba. Over the next seven years, Bea took on roles as a shop steward, health and safety committee member, and was elected by her fellow members as a vice-president of the Local's executive board. She is a graduate of the University of Manitoba's Labour Studies program.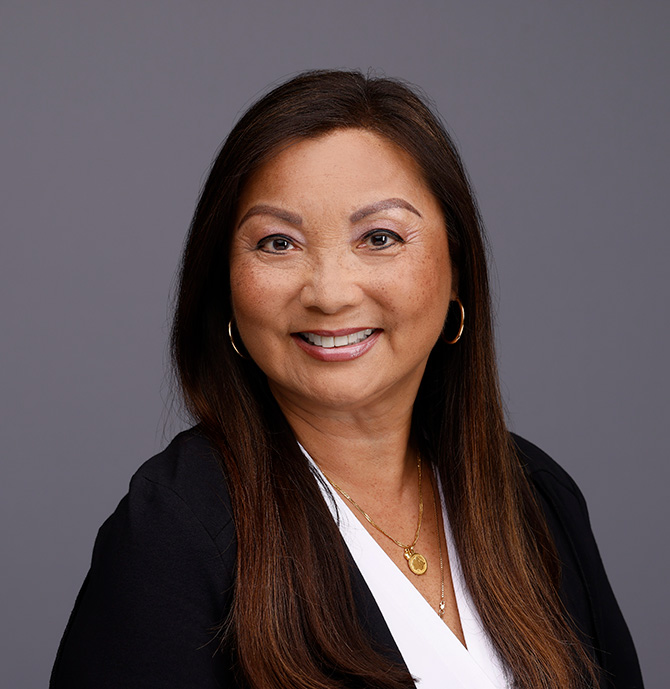 Lily Chang
Lily Chang was elected Secretary-Treasurer of the Canadian Labour Congress (CLC) at the 29th Constitutional Convention in 2021. She is the first worker of East Asian descent elected to office at CLC.
As CLC's Secretary-Treasurer, Lily oversees the organization's finances. She has also been tasked with guiding the work of the Human Rights Department (including Indigenous and Disability Rights working groups), and representing CLC at the International Labour Organization.
Apart from her role at the CLC, Lily sits on the Boards of Directors of the United Way Centraide Canada and the Council of Canadians.
After obtaining a Psychology degree from the University of Toronto, Lily started her career as a social services caseworker. She saw first-hand how inequality and racism were linked to poverty. The disparities she saw and the cuts to education affecting her children fueled her interest in labour work.
Lily spent over three decades advocating for members at CUPE Local 79 and thirteen years as the local's Treasurer. While in that role, she led the acquisition of a building in downtown Toronto, solidifying the fiscal foundation of the organization. She also served as Executive Board member of the Toronto and York Region Labour Council, chairing the Municipal Committee.
Lily is the proud mother of a daughter, also active in the labour movement as a researcher, and a son, who works designing clean energy solutions.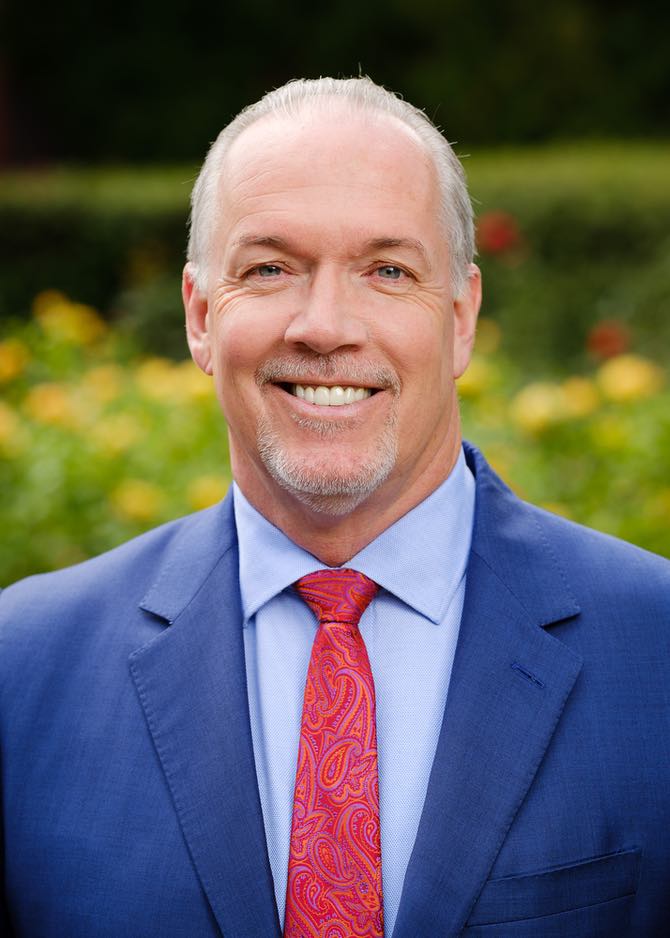 Premier John Horgan
As Premier of British Columbia since 2017, John Horgan's leadership is rooted in a strong sense of family and community.
Raised by a single mother after his father passed away, Premier Horgan benefited from a strong public school system and caring neighbours who lifted up his family in times of need. His experience of the power of public services to transform lives and open up opportunities inspired him to work to make British Columbia better for everyone.
Under his leadership, the B.C. government is working to keep people healthy, safe and secure through the pandemic and building a strong economic recovery that works for everyone. This includes delivering better health care for British Columbians and their families, providing affordability and security in communities across the province, and creating good jobs and livelihoods in a clean energy future.
Since 2017, Premier Horgan and the B.C. government have made life more affordable by providing lower-cost child care spaces and reducing fees, eliminating Medical Services Plan fees, freezing ferry fares, removing bridge tolls, and building more affordable places to live.
The government is also delivering better, faster health care for people in all corners of the province, building new schools, and making record investments in transportation and infrastructure to create good jobs and more liveable, connected communities.
Premier Horgan holds a bachelor's degree from Trent University and a master's degree from Sydney University in Australia. In 2001, he started a management and research consulting company helping both private and public-sector organizations.
Residing in Langford, Premier Horgan is a proud husband and father of two. He has been re-elected four times as MLA since 2005 and represents the riding of Langford-Juan de Fuca. He became leader of the BC NDP in 2014 and was sworn in as Premier of British Columbia on July 18, 2017.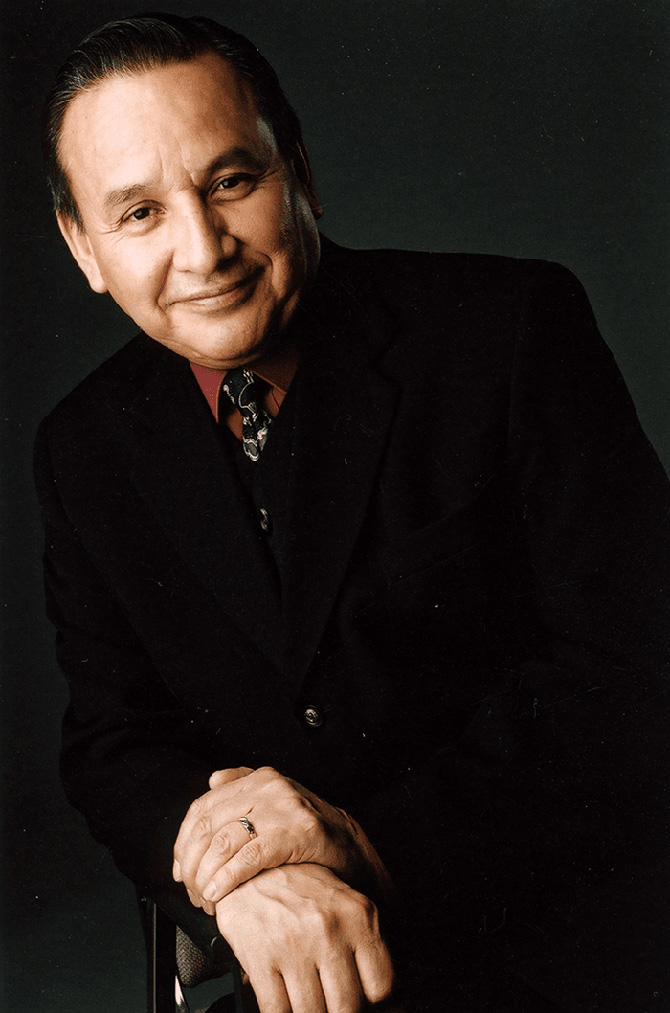 Grand Chief Stewart Phillip
In October 2008, Grand Chief Stewart Phillip concluded his fourth consecutive four-year term as Chief of the Penticton Indian Band (PIB), and served the Band as Chief for a total of 14 years. In addition, he served as an elected Band Councilor for a 10-year period. Aside from serving as a member of the PIB Council for a total of 24 years, Grand Chief Phillip served as the Chair of the Okanagan Nation Alliance from 2004-2020.
In October 2006, the Okanagan Nation, led by the Elders of the Penticton Indian Band, acknowledged his lifetime commitment to the defense of Indigenous Peoples' Title and Rights by bestowing on him and his family the rare honour of the title of Grand Chief.
Over 38 years, Grand Chief Stewart Phillip worked within the Penticton Indian Band Administration holding a variety of positions such as Band Administrator, Director of Land Management, Education Counselor, Economic Development Officer and Band Planner.
Aside from serving as a member of the PIB council for a total of 24 years, he is proud to be in his ninth three-year term as the President of the Union of BC Indian Chiefs.
He has taken an active role in the defense of Aboriginal Title and Rights by readily offering support to Native communities in need. He has taken a personal approach seeing first-hand the impact of fish farms in the Broughton Archipelago, lobbying on Parliament Hill to defeat the First Nations Governance Act, standing with Elders of Treaty 8 against oil and gas development in the Peace River, burning referendum ballots with fellow chiefs in protest and has stood on the steps of the Legislature with 3000 other people united under the Title and Rights Alliance banner. In November 2018, Grand Chief Phillip was awarded a Doctor of Laws, honoris causa, from the University of British Columbia for his life-long advocacy and work. In 2021, he was awarded with the inaugural British Columbia Reconciliation Award.
Grand Chief Phillip has been married for 36 years to his wife Joan. They have three grown sons, two daughters, six granddaughters and nine grandsons. He is currently enjoying his 33rd year of sobriety. In this regard, he is a firm believer in leading by example.
"I hereby commit to work collectively with the Chiefs of the UBCIC, the First Nations Summit and the BC Assembly of First Nations. We must work together to ensure the governments of Canada and British Columbia endorse and implement the UN Declaration on the Rights of Indigenous Peoples for our Nations and communities. We must work together to compel government to update the Comprehensive Claims Policy to reflect the many hard-fought court victories such as the Delgamuuk'w, Haida and William cases" -- Grand Chief Stewart Phillip.
April Sims
April Sims is the President-Elect of the Washington State Labor Council, AFL-CIO. Prior to that, April Sims acted as Secretary Treasurer. She is the first woman of color and the first Black person to be elected as a WSLC executive officer.
Sims also served as the WSLC's Political and Strategic Campaign Director since November 2017, working to develop shared agendas with labor and community partners, to advance strategic organizing campaigns, and to recruit, train and elect political champions for working people. She first joined the WSLC in September 2015 as Field Mobilization Director, working with WSLC-affiliated unions and community partners to support and encourage the participation of individual members with many different political, legislative and community programs.
Sims joined the WSLC staff, after serving as the Legislative and Political Action Field Coordinator for the Washington Federation of State Employees, AFSCME Council 28 (WFSE), where she was responsible for member education, communication, and mobilization around legislative issues and political campaigns. She was a WFSE member, shop steward, elected union officer, and union staffer from 2002-15.
Sims firmly believes in the power of working people organizing together, and has dedicated her working life to affirming that power. For her, the importance of union membership is personal; it was her mother's union position as a psychiatric security attendant at Western State Hospital that allowed her family to move off welfare and build a sense of financial security. A life-long resident of Tacoma, April lives with her husband, two daughters, and 100-pound chocolate lab in the gritty city she's proud to call home.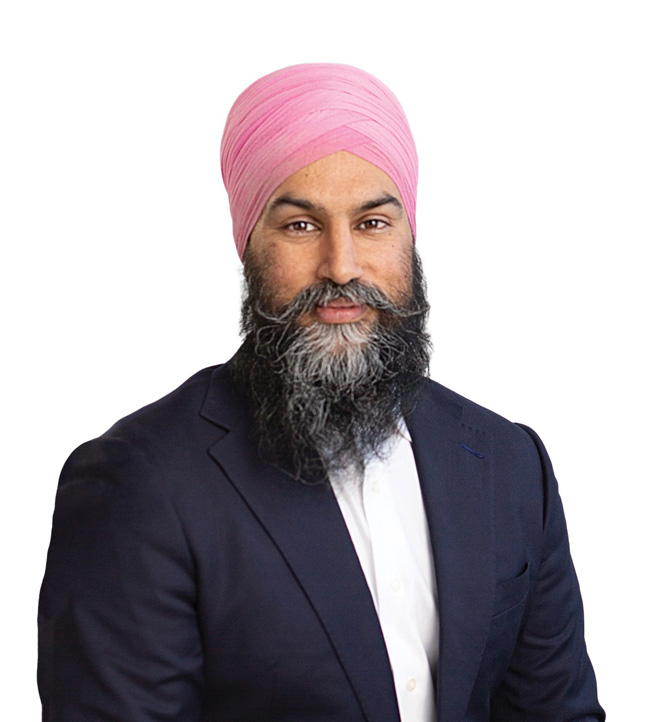 Jagmeet Singh
Leader of Canada's New Democratic Party, Jagmeet Singh is a lawyer, a human rights activist, and a former MPP in Ontario. Jagmeet understands the struggles Canadians are faced with because as a young man, he had to step up and take care of his family.
Recently, Jagmeet and the NDP Caucus delivered the greatest expansion of universal healthcare in generations, with the creation of a new dental care program and concrete steps towards national pharmacare. Jagmeet is driven to make sure government delivers for people with stronger services that help create a better future for everyone.